Breastfeeding is the natural way to feed your baby however, it's not that simple to breastfeed. Most moms encounter a number of problems and challenges like not enough time, allergic reaction of the baby, not enough breast milk etc. Also, it takes time for both the mom and the baby to get the hang of breastfeeding.
In my case it was difficult since I had a caesarean section, so the baby was bottle fed first.
Breastfeeding has a lot of advantages like skin-to-skin contact with your baby, which is a great bonding experience and makes them warm and calm.
Mothers first milk is called colostrum which sometimes can be yellowish is very concentrated and your baby will need only small amount at every feed. It is good for the baby since it contains the perfect balance of electrolytes, fats, and nutrients. It can actually keep your baby from getting sick since it has antibodies that came from the mother.
After a day or two your breast milk will become thin and a bit creamier. You should breastfeed more since the more you do it the more milk you'll produce. The time between feeds will be different, and you and your baby will adapt a pattern, but still it will change overtime.
Oh, another advantage is it can help you lose pregnancy weight faster.
If your baby has problems with latching, or if you need to go to work you can still give your baby breast milk by using breast pump. There are a lot of breast pump in the market today, Manual breast pump is the cheapest but it will take up a lot of time and energy. So, I decided to buy a "Spectra 3 Electric Breast Pump". It's a lot cheaper than the top brands like Medela, Philips Avent, and Ameda.
You can use this pump every 4 hours, store them in your fridge and freezer for later use. It is also double breast pump, which saves time since you can do both at the same time.
Spectra 3 Double Electric Breast Pump is just $132 on Amazon.
Medela Double Electric Breast Pump: $312.99
Philips AVENT Exclusive Double Natual Electric Breast Pump: $349.99
Ameda Purely Yours Double Electric Breast Pump: $152.97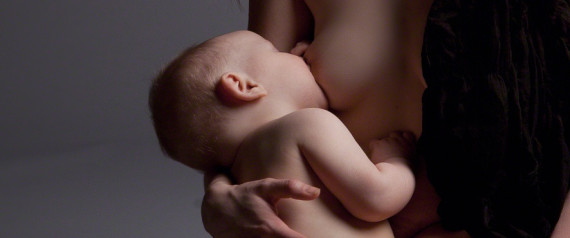 from huffingtonpost
If you recently had a tattoo will it affect your breast milk? Well, in Australia a mom was banned from breastfeeding her infant son because she got tattooed. According to news
report on Huffington Post,
a judge in Australia banned the mother from breastfeeding her infant son because she recently got tattooed. The judge said she may expose her 11-month-old baby to an unacceptable risk of harm like hepatitis and HIV. The judge has a point.